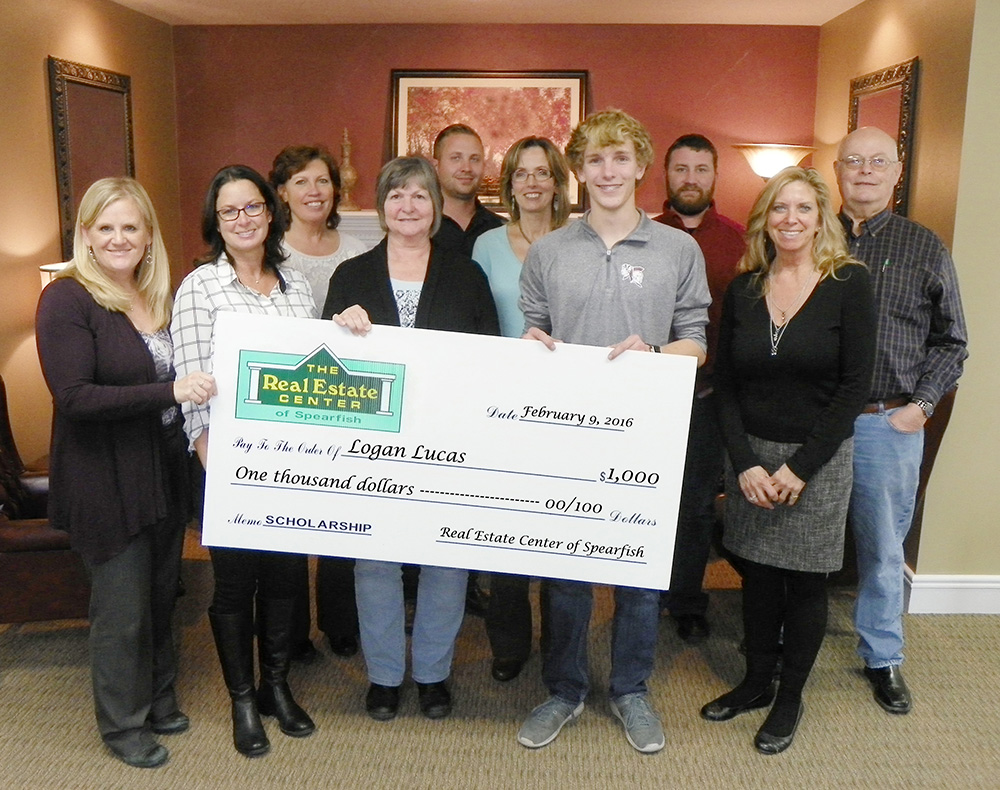 A BIG shout out to Logan Lucas who was awarded this year's $1,000 College Scholarship sponsored by the Real Estate Center of Spearfish! Our team is enthusiastic about helping the young people in our community pursue higher education through the gifting of our annual $1,000 College Scholarships.

Spearfish high school students can also learn how to qualify for our $1,000 Scholastic Scholarship available to any Spearfish Senior graduating in 2016.
As we have been for 24 years, we are committed to servicing the needs of our growing community with dedicated quality service. Thank you for giving us the opportunity to partner with you!